Project Time Line Explained
Design Phase (1-2 weeks)

Step 1: We will come to the house to collect measurements and information. Based on this information, a preliminary design is supplied within 24-48 hours.
Step 2: Once the design is finalized, you'd come to the showroom to select styles and colors. Based on choices made, we can then provide pricing in 24-48 hours.

Cabinetry (2-3 weeks)

All three of our 'entry level' cabinet lines (see brochures below) have a currently lead time of 2-3 weeks. That's right! You can have all plywood cabinets with soft close doors and drawers WITH a warranty in 2-3 weeks. 👊🏼 Take THAT big box stores.

Plumbing (3-5 days)

Our network of suppliers work hard for you. And with stock levels back to a decent point, we can have sinks, faucets, pot fillers etc delivered within days! We handle logistics of all materials ordered through us, so you have more time to... worry about other things.

Countertops (10-14 days)

OK! Cabinets are now installed, sink is on site:

You call us, and we send our highly skilled team to come and measurement aka template your exact countertop, with bowed walls and all!
1-2 weeks later, another skilled team of installers will be back to install the countertops, undermount sink and backsplash if need be.

Hardware (3-5 days)

Inventory levels are back! Which means more often than not our decorative hardware is shipping from NJ in 1-2 days. We will make sure it is on site when it needs to be, to not cause any delays.

Need an Installer?

We have the design and materials covered. The only thing you need to do is find a qualified installer. Need some recommendations?

Find a Contractor
Entry Level Cabinet Brochures 👇🏼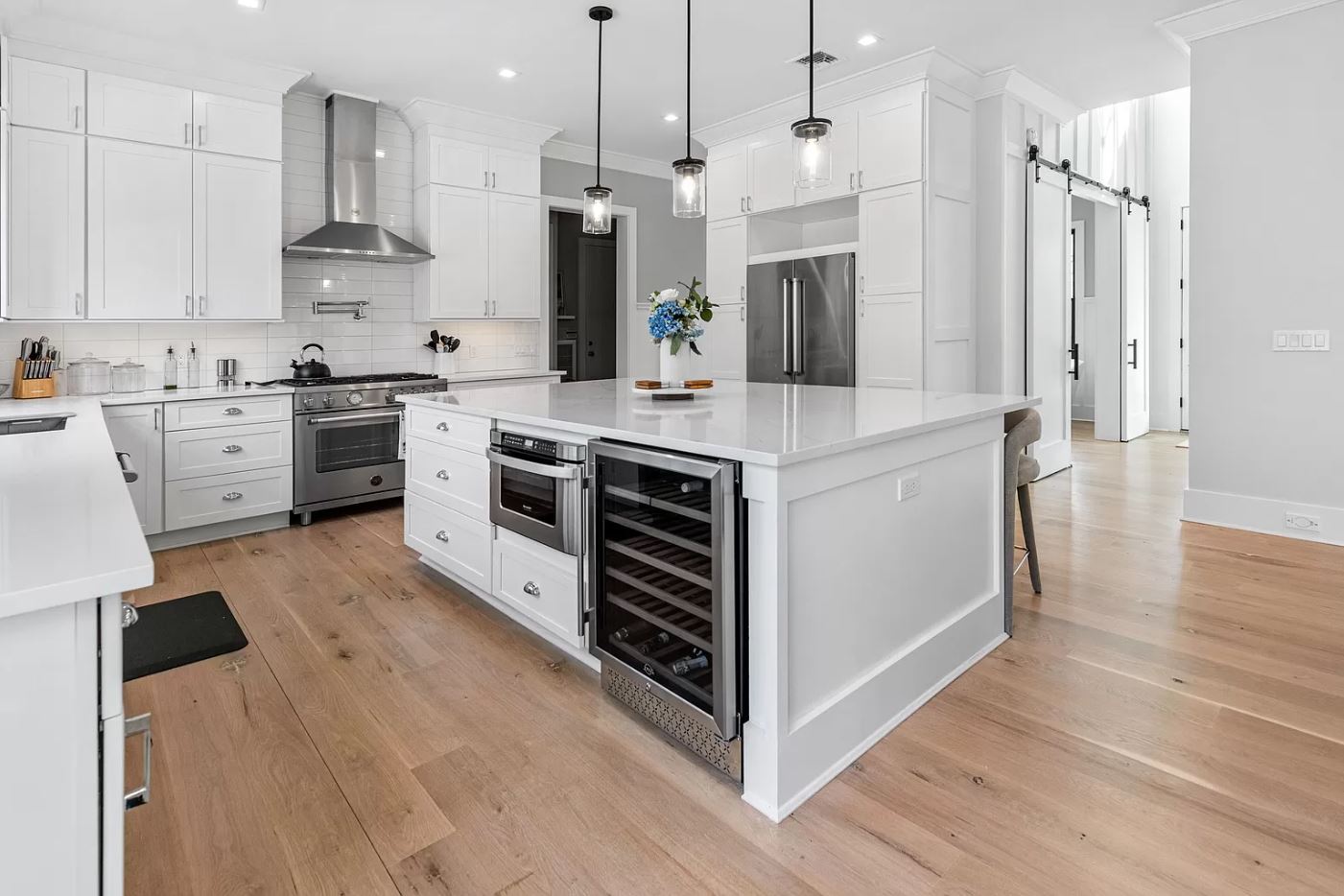 Network of Suppliers
As a seasoned wholesaler, we understand the importance of competitive pricing and timely delivery. Our extensive network of suppliers and manufacturers enables us to source materials at the best possible prices, allowing us to offer you highly competitive bids for your projects. We constantly monitor the market to ensure that our prices remain attractive and in line with industry standards.
Deadlines Met
Our experienced team is well-versed in the intricacies of residential projects, and we understand the importance of adhering to strict deadlines. We work closely with you to ensure that your material requirements are met promptly, so you can keep your project on track and avoid any unnecessary delays.
Service Above All
At ADirect, we prioritize customer satisfaction above all else. We strive to build long-lasting relationships with our clients by providing exceptional service and reliable support throughout the entire procurement process. Our knowledgeable staff is always ready to assist you with any questions or concerns you may have.
Start Your Holiday Renovation
Partner with us and experience the convenience of a dedicated wholesaler who can deliver the materials you need, when you need them, at competitive prices. Contact us today to discuss your project requirements and discover how ADirect can contribute to your success.

Give our office a call at (631) 475-2464 or fill the form below to be contacted by our experienced, knowledgable staff.