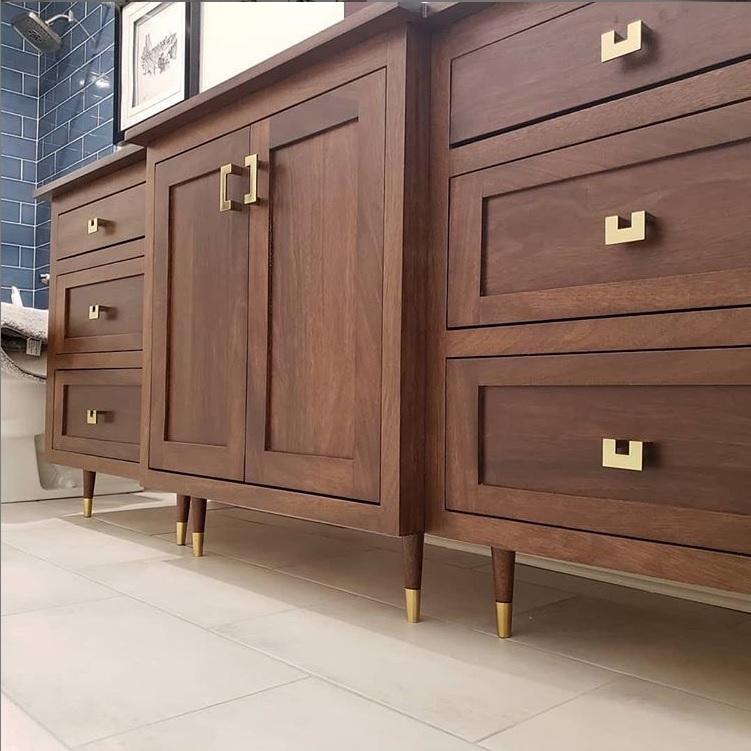 Hardware for your Cabinets
Don't underestimate the power of cabinet hardware in transforming your kitchen or bathroom. Let A Direct be your partner in finding the perfect hardware to add that extra touch of elegance and functionality to your cabinetry. Together, we'll unlock the potential of your space and create a truly remarkable statement.
Our Guide to Selecting Hardware
Sample Programs
We understand that when it comes to ordering cabinet hardware, there may be a lingering hesitation. How can you be sure that the hardware you've chosen will meet your expectations? Will it truly complement your cabinets and enhance the overall aesthetic of your space? At A Direct, we have the perfect solution to alleviate these concerns: our hardware sample programs.
Learn More
At our Showroom
We always say, it is best to touch and feel how a handle or knob is going to feel in your hand. After all, you'll be touching them every day for years to come. Come and see hundreds of options at our East Patchogue showroom location.
Schedule a Visit